Our holsters are available to be custom ordered in a variety of colors. Pricing varies depending on plain colors, patterns, or custom prints.
Plain colors
Any of these are the plain colors we offer at just $5 extra per side.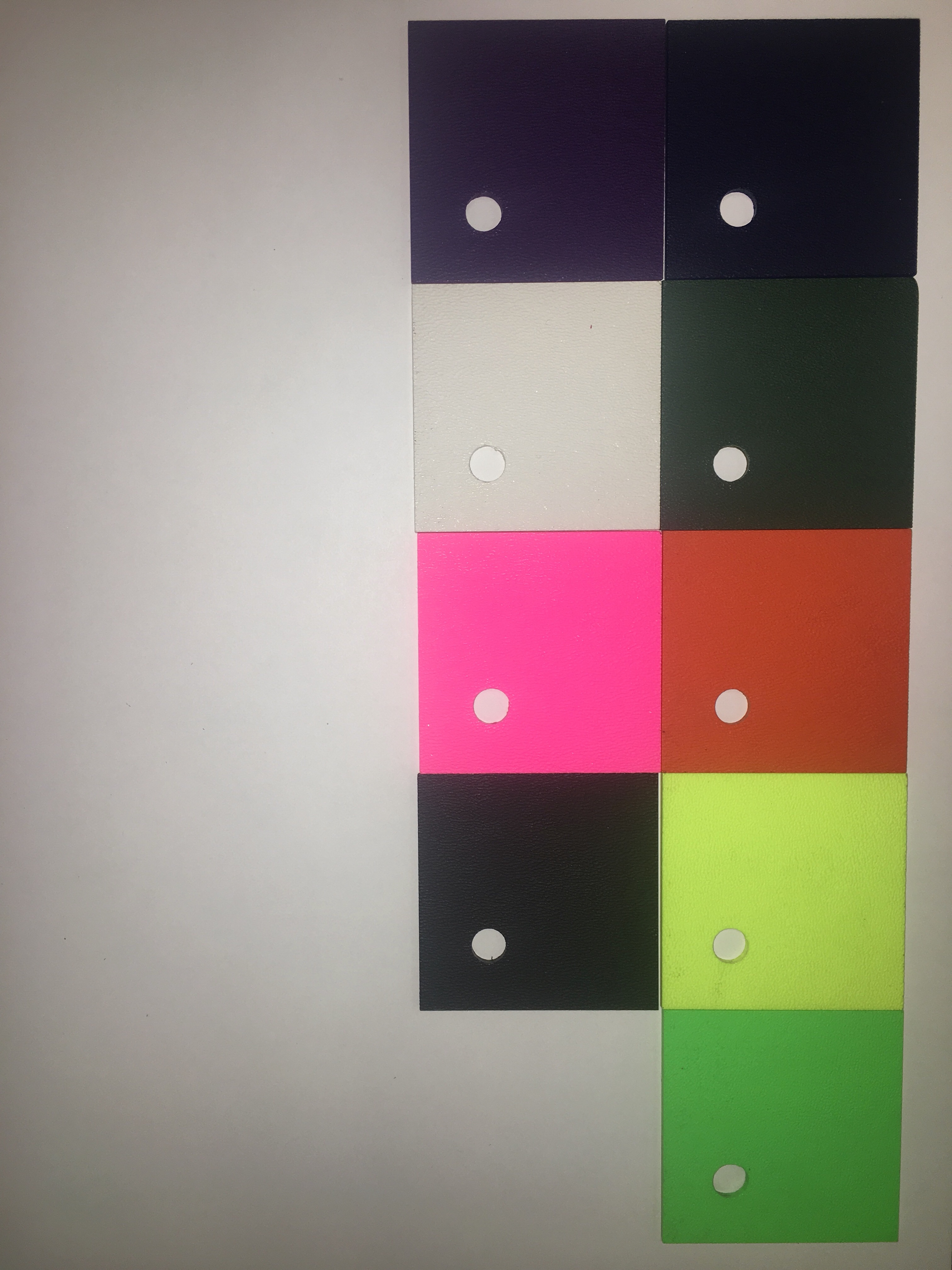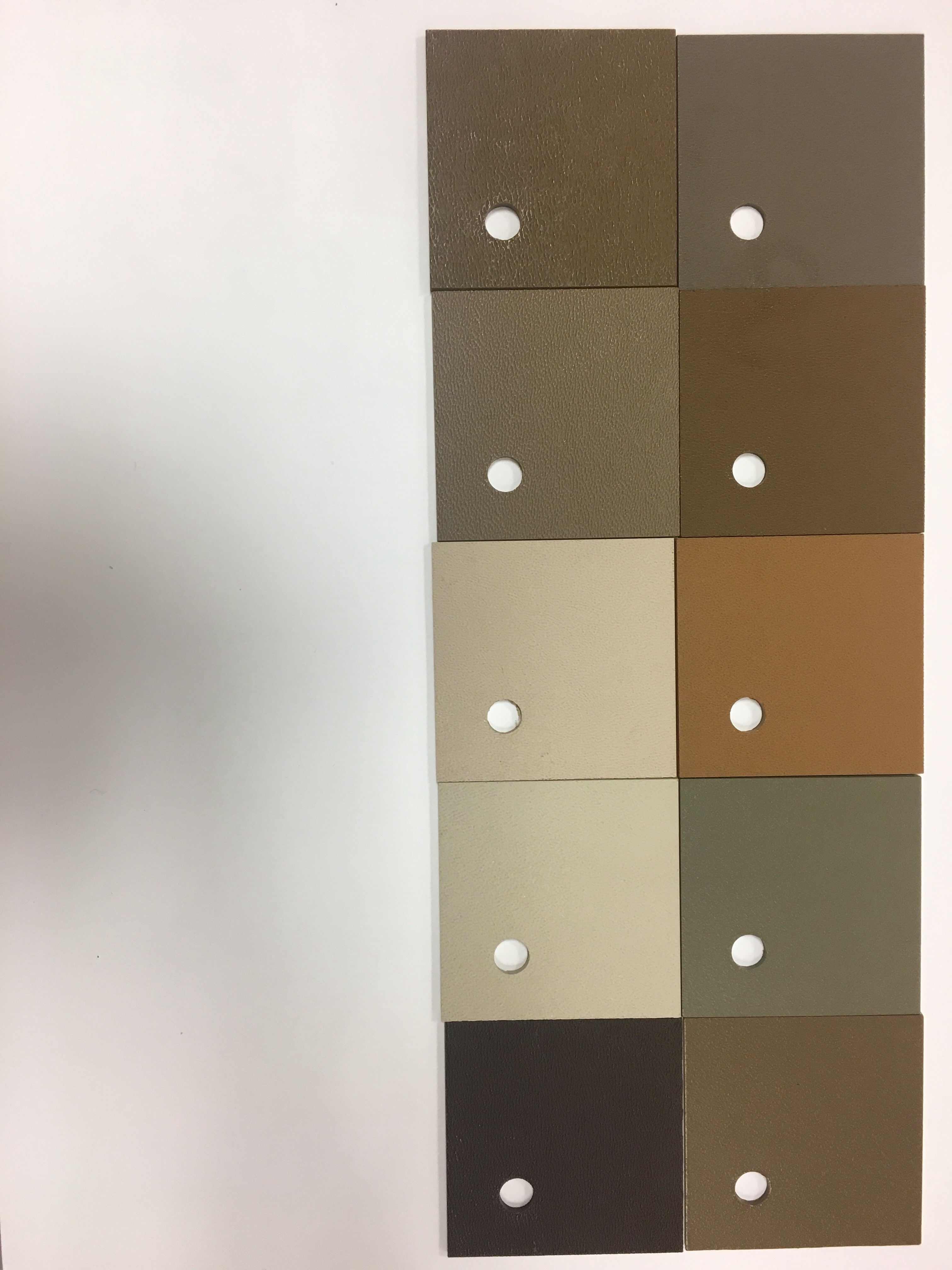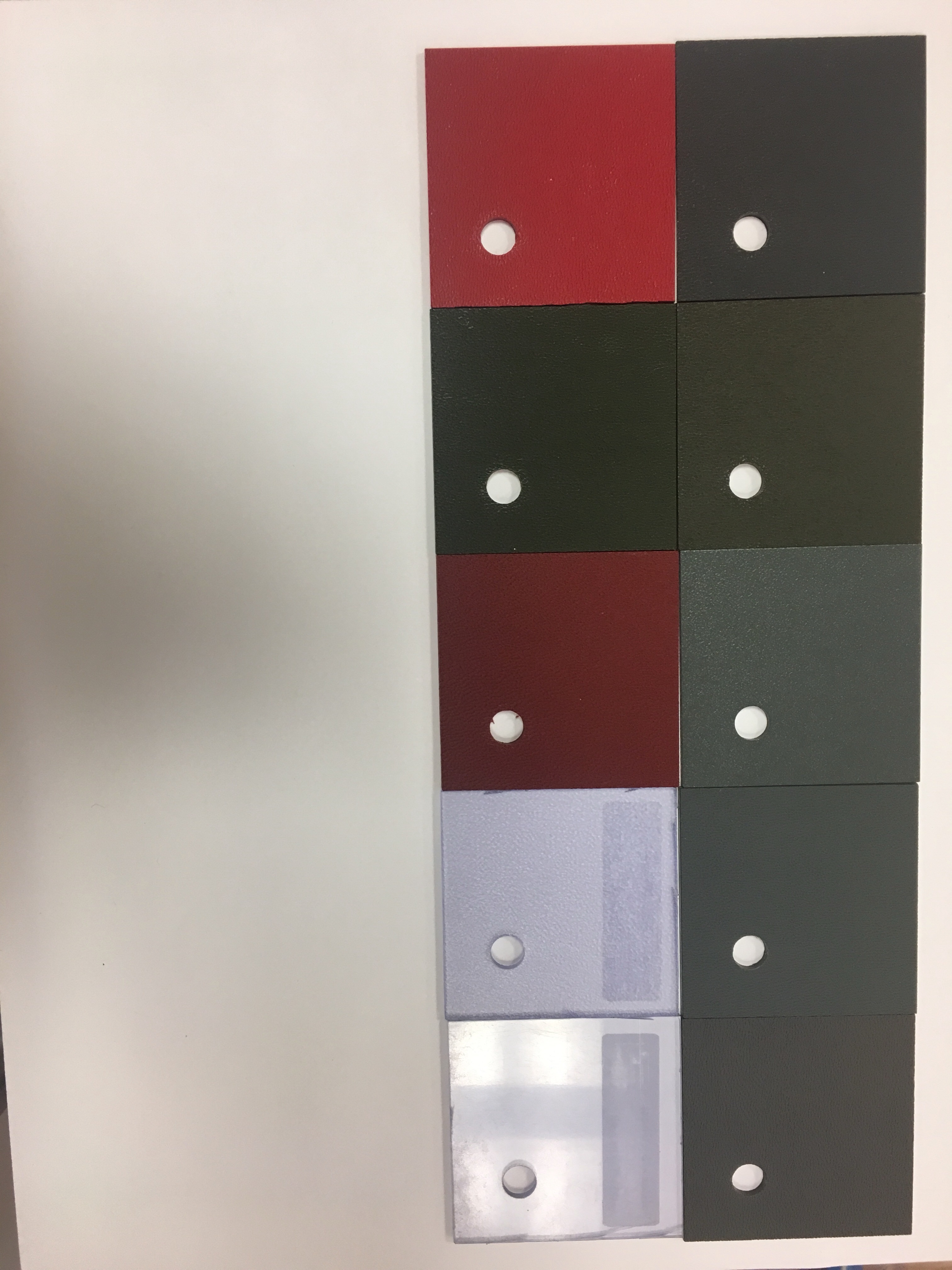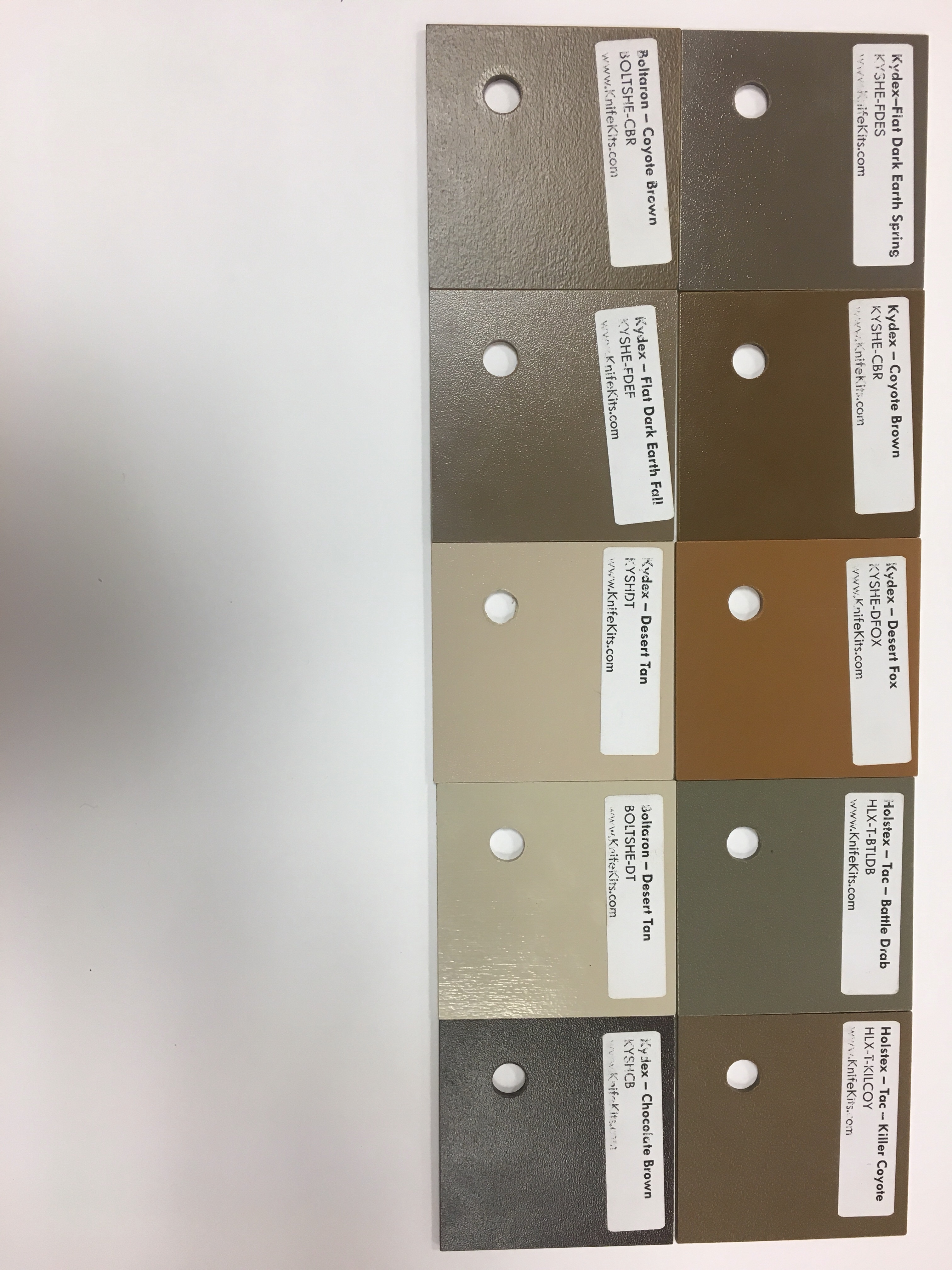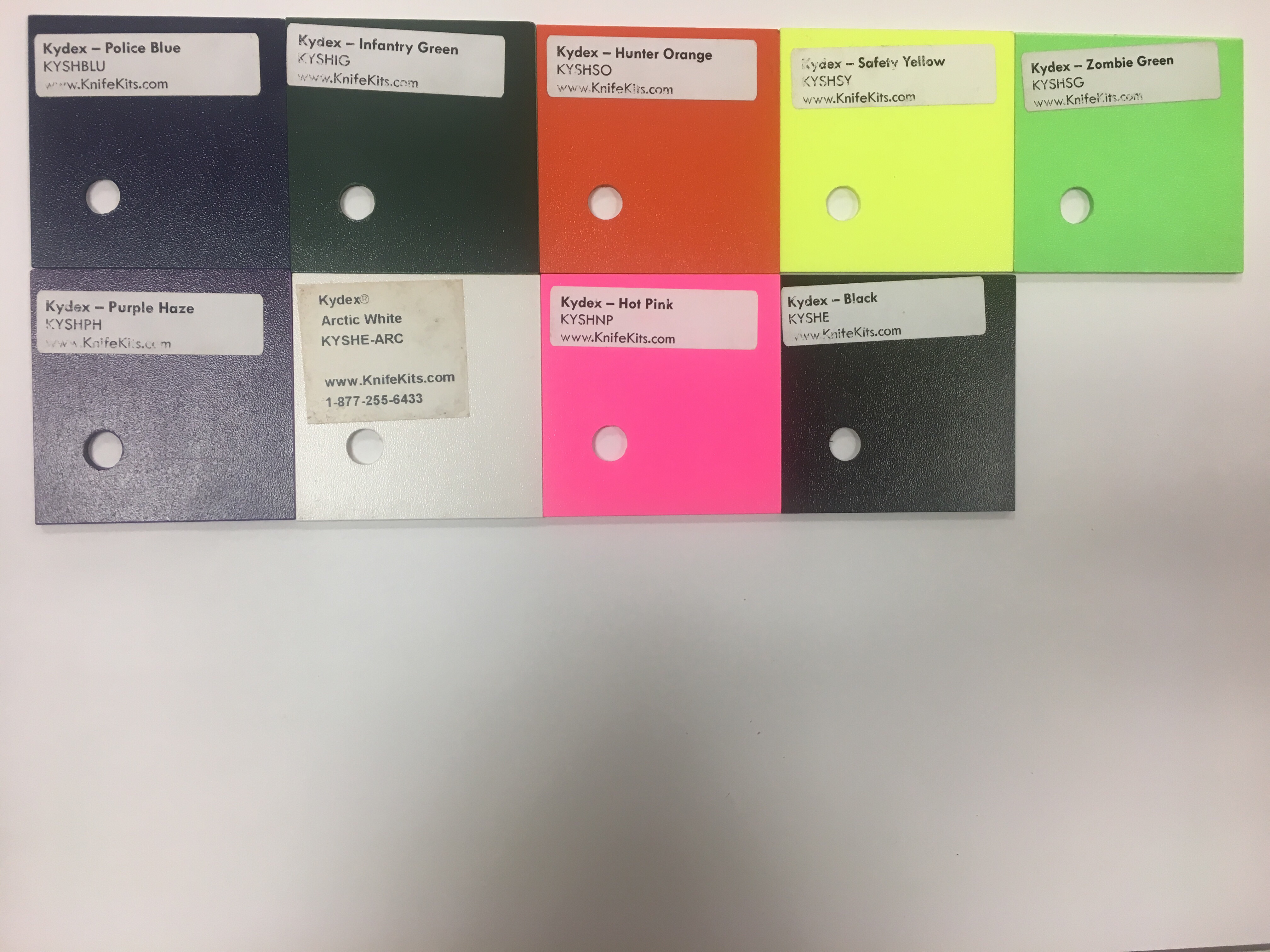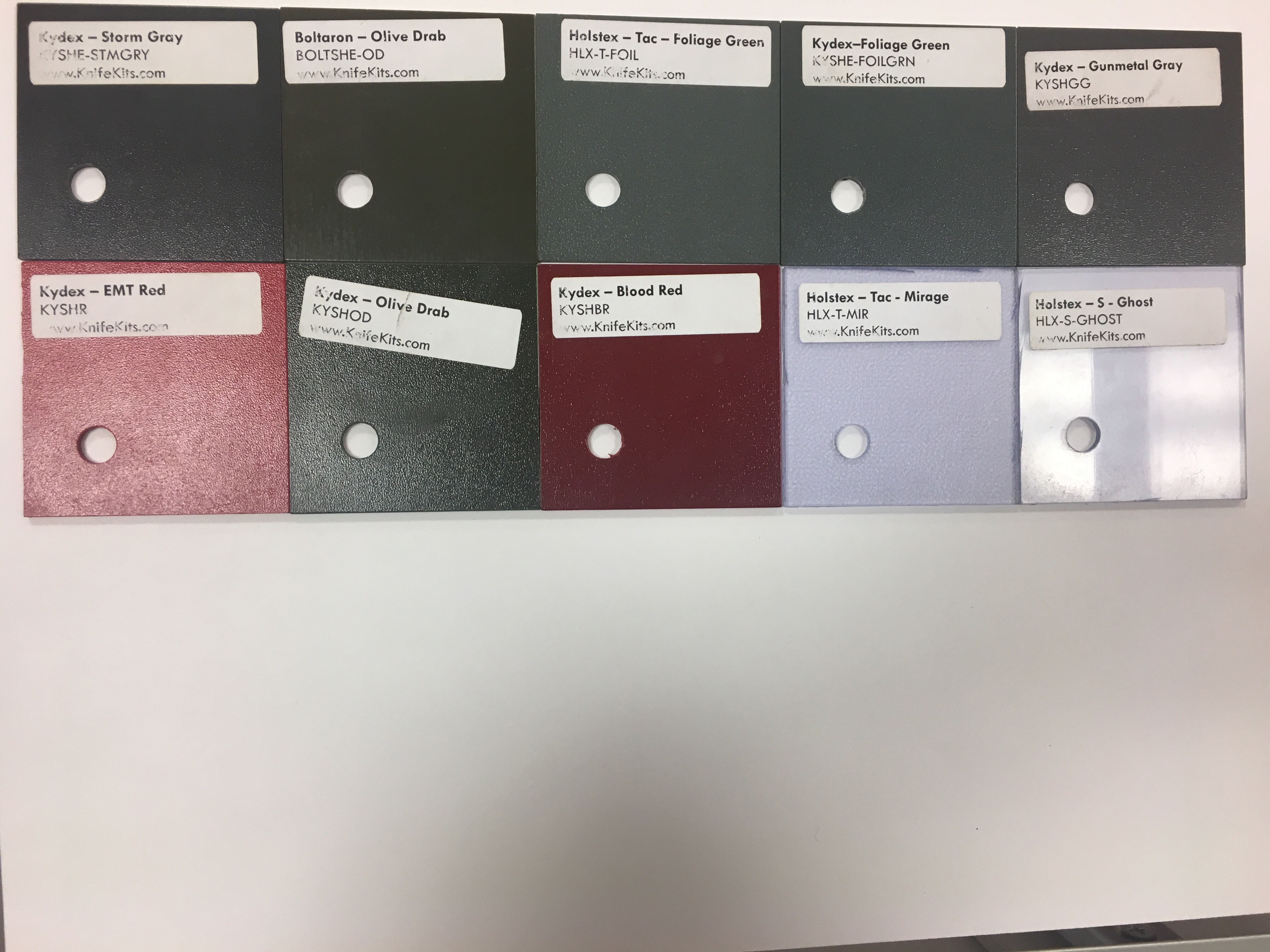 Patterns
There are different patterns and textures as well that we can do! Patterns are $10 for each side. Usually we recommend a pattern for the outside and a similar plain color on the inside to save you some money.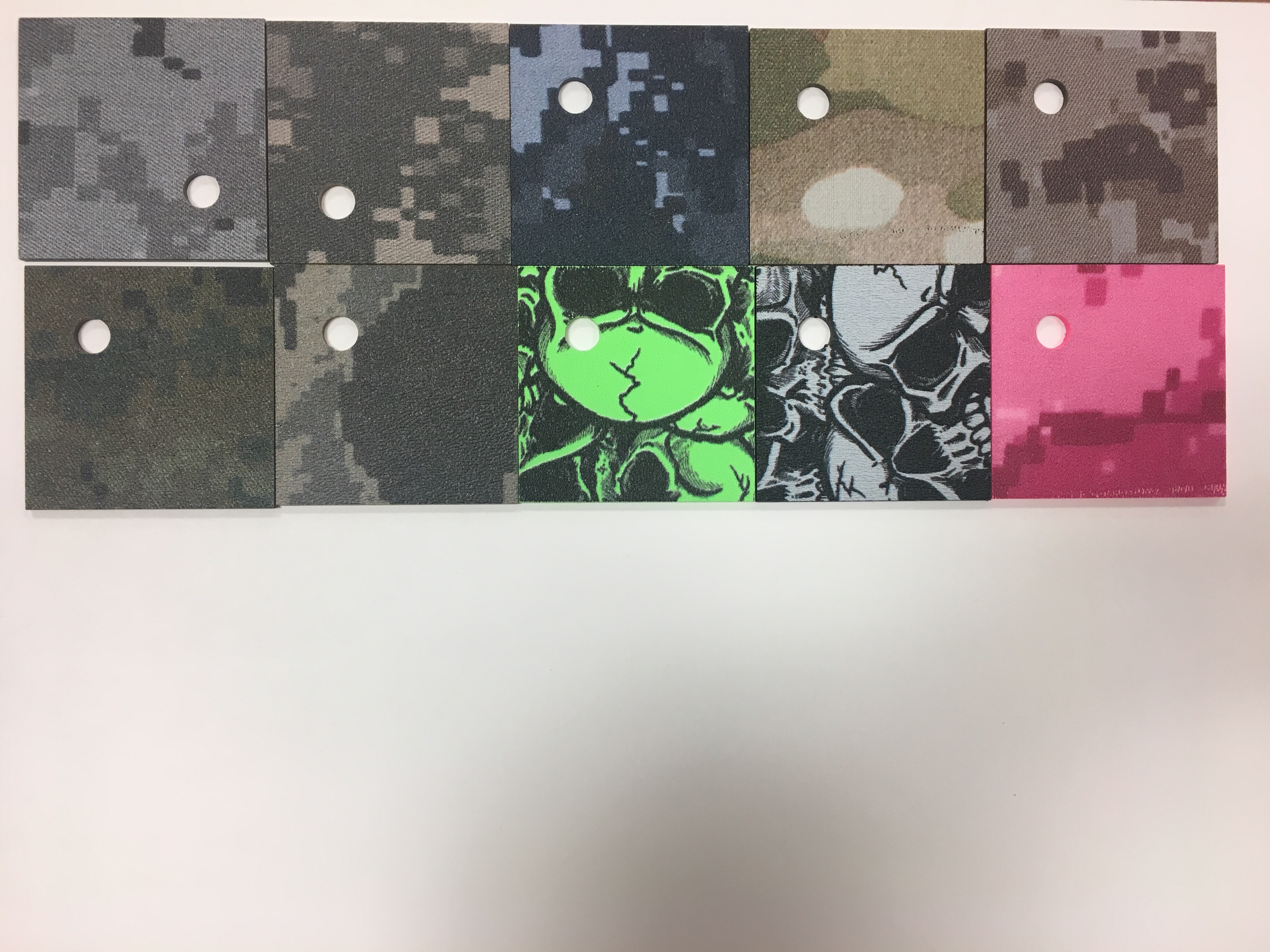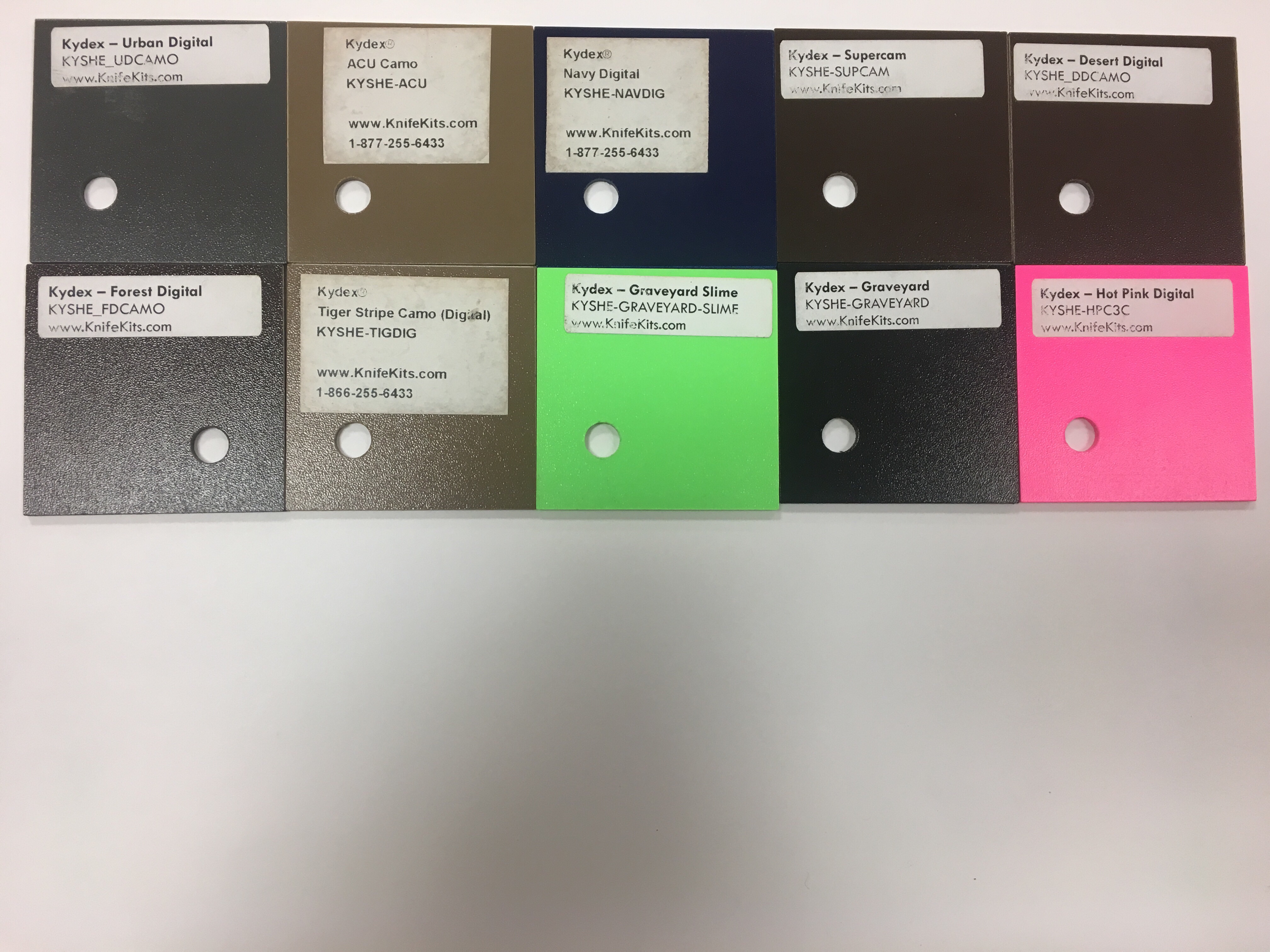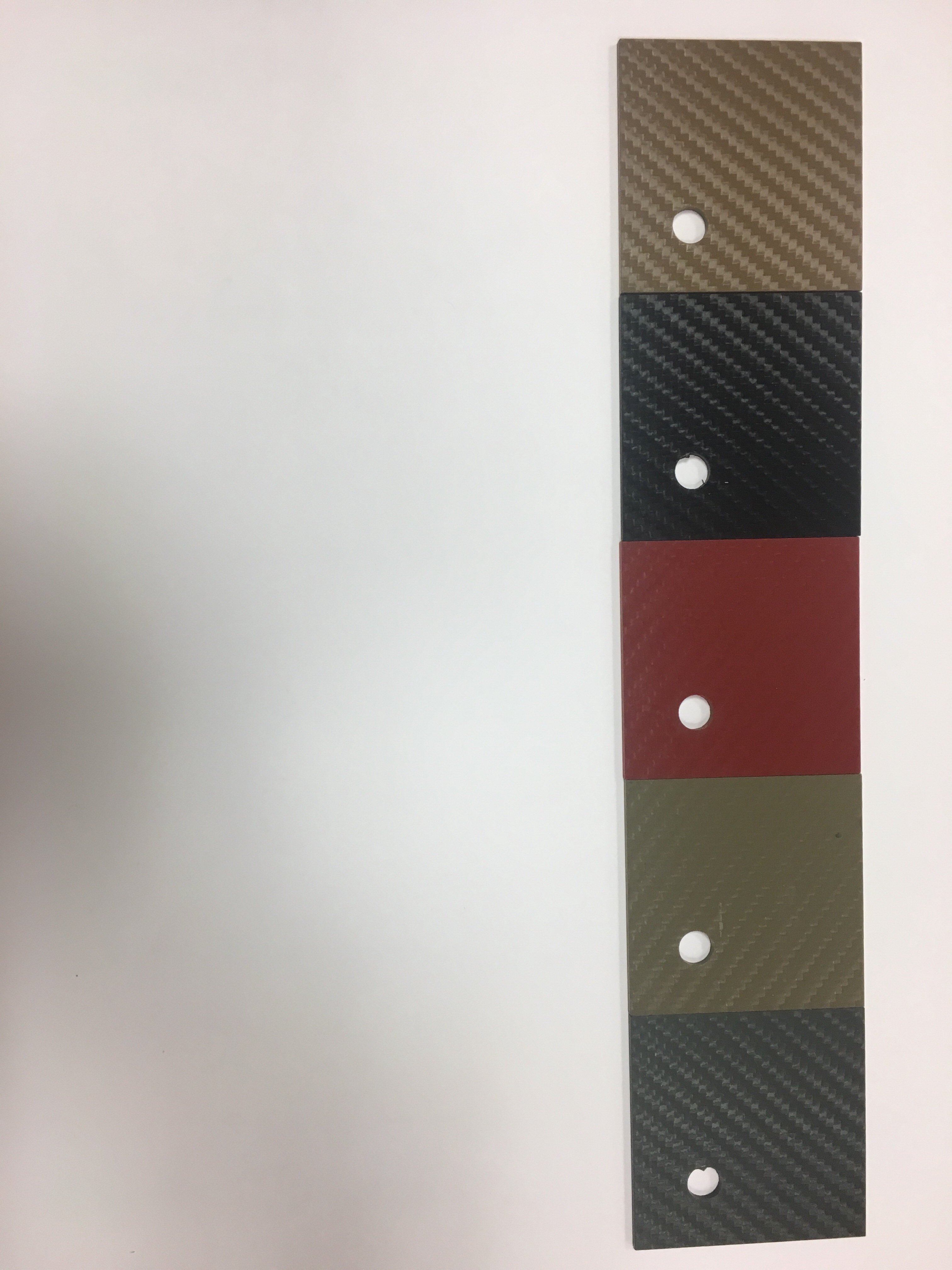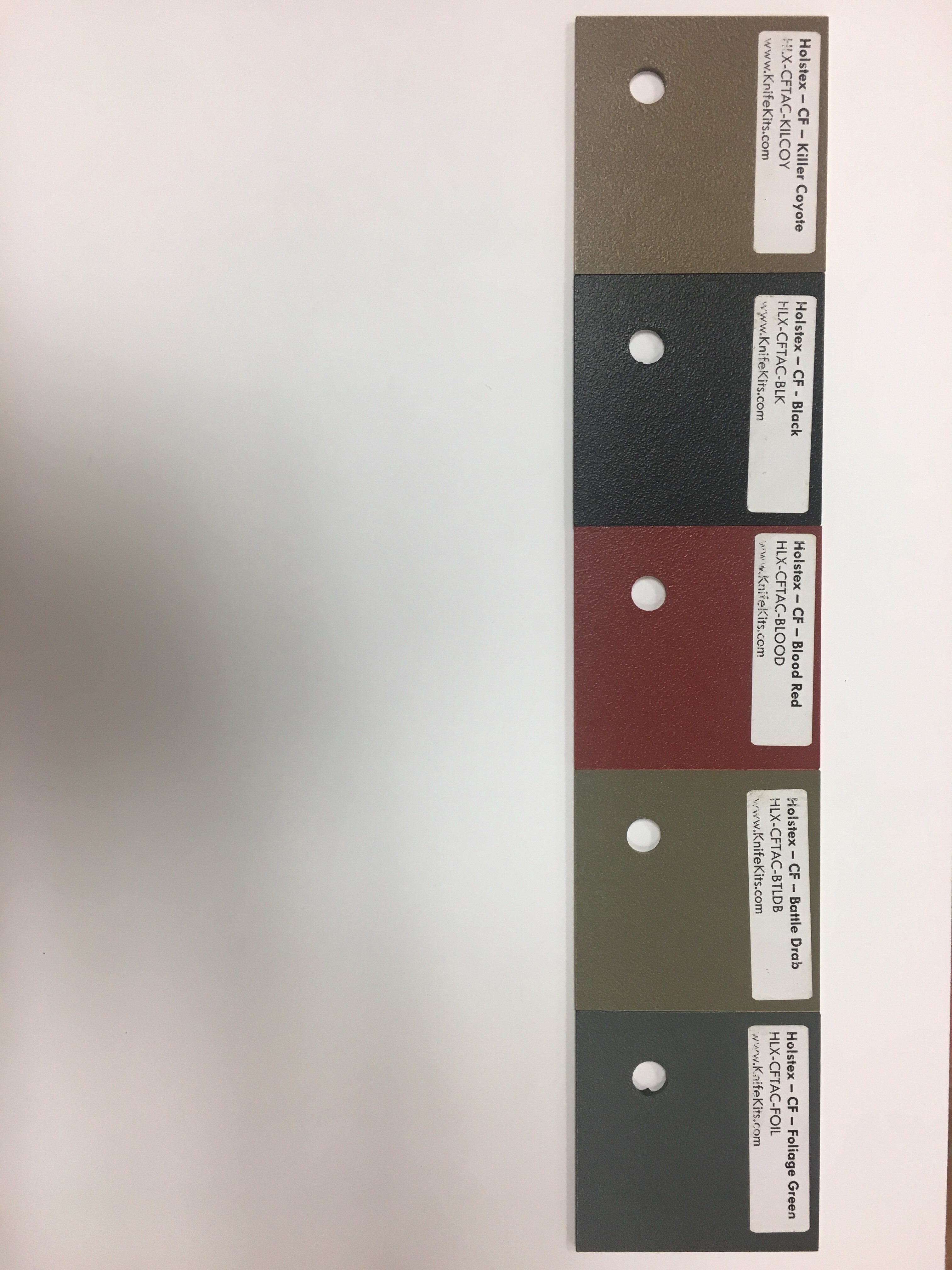 Custom prints
What's really cool about Kydex is we can get the material printed with different designs from the factory. It costs more to get that done but we can do just about anything. From company logos, to flags, to even a picture of your dog if you wanted. Custom prints are $20 extra per side and usually have an extra 1-2 weeks lead time.